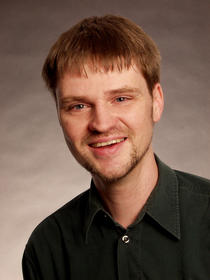 About me
Hello,
For all who like to know more about me, I have some infos for you:
I am a physicist
I studied physics at the FU in Berlin. I moved to the Max-Planck-Institut für Kolloid- und Grenzflächenforschung for my PhD thesis. Then I swicthed to the field of AI and machine learning in a couple of small companies ( (Novel Science International, Creative Pharma International, Matrix Advanced Solutions, Qlaym and Qlaym Healthcare). Today I am more a data scientist than a physicist.
More about my scientific CV on my scicence-pages
I mam a Christian
However i presumable won't fit into the ususal categories, for I belive that evolution is the best scientific model about the beginning of life. Nevertheless I like the idea of a personal relationship to Jesus/God. And finally I think you can't understand the bible literally. God gave a a brain to think what is meant, to dig for the his truth. More on my pages about Sciences and Chritianity (Sorry only in German).
I like reading books and listening to readio plays, especially to the stoiries about Professor Dr. Dr. Dr. Augusrtus Van Dusen (Sorry only in German).
So that's enough.
---
Ruediger Goetz